From the living room to the bedroom and even the office, you can never go wrong if you put in a lounge chair or two. And in Singapore, where space is a premium, this type of chair can be a great addition to any home or office. However, choosing the right one from many available options can be challenging. 
Worry not; this guide will help you explore the various lounge chairs available in Singapore. We also have a few tips on selecting the perfect one for your needs, suggested ways to utilise lounge chairs for any workplace, and how to maintain them to make them last longer.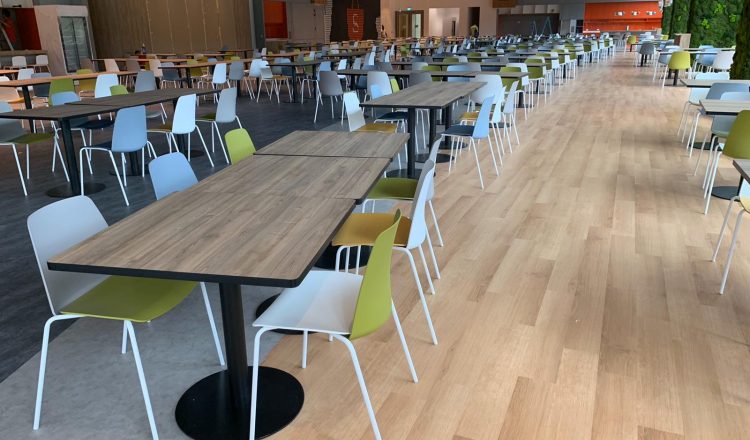 Types of Lounge Chairs  
There are several types of lounge chairs available in Singapore. Knowing their features and differences can help you choose the right one for your space and needs. 
Recliners 
Recliners are the ultimate in comfort and relaxation. They have a built-in footrest and can be adjusted to different angles for maximum comfort.  
Armchairs 
Armchairs are a classic type of lounge chair that can be used in various settings. They have a sturdy frame and a comfortable seat and backrest.  
Chaise lounges 
These are long, narrow lounge chairs perfect for stretching out and relaxing, and they are a great addition to any living room or bedroom.  
Rocking chairs 
This lounge chair is perfect for those who love to relax and sway back and forth. They are a great addition to a nursery or a reading nook. 

Outdoor lounge chairs 
Outdoor lounge chairs are designed to withstand the elements and provide comfort and relaxation in an outdoor setting.  
Factors to Consider When Choosing a Lounge Chair 
Choosing the perfect lounge chair in Singapore can be daunting, but it can be an enjoyable and comfortable experience with the right know-how. With this guide below, you will find one that fits your style and budget.  
Comfort:

Look for a chair with good support, cushioning, and a comfortable seat and backrest. 

 
Style:

Consider the chair's design, colour, and overall style and how it will fit with your existing decor. 

 
Size:

Ensure the chair is the appropriate size for your space and fits comfortably with your other furniture. 

 
Materials:

Choose durable and easy-to-maintain materials, such as leather, microfiber, or stain-resistant fabrics. 

 
Ergonomics:

Opt for chairs with adjustable features to accommodate different body types, including the height of the seat, the backrest angle, and the armrests. 

 
Mobility:

If you need a chair that can be easily moved around, look for one with wheels or casters. 

 
Functionality:

Consider the purpose of putting a lounge chair first, whether it will be used for reading, watching TV, or as a work chair. 

 
Durability:

Invest in a chair built to last, with sturdy construction and quality materials. 

 
Price:

Set a budget for your chair and balance quality and affordability. 

 
Brand reputation:

Choose a chair from a reputable brand with good customer reviews and a strong warranty policy.

 
Ways to Utilise Lounge Chairs for Your Workplace  
Incorporating lounge chairs into your business environment can have numerous benefits, from improving employee satisfaction to creating a more welcoming space for visitors. Consider these ten ideas for incorporating lounge chairs into your workplace to see how they can positively impact your business.  
Here are ten ways you can make use of a lounge chair in your office or workplace: 
1. Reception area seating
Placing a lounge chair in your reception area can provide visitors with a comfortable and welcoming space while waiting. 
2. Private meeting area
A lounge chair can create a more casual and comfortable atmosphere for one-on-one meetings or informal discussions. 
3. Collaborative workspace
Arrange lounge chairs in a circle to encourage employee collaboration and brainstorming sessions. 
4. Break room seating
Use lounge chairs in your break room to give employees a comfortable and relaxing space to take a break or eat lunch. 
5. Reading nook
Set up a lounge chair in a quiet corner of your office as a designated reading nook for employees to take a mental break. 
6. Wellness room
Consider creating a wellness room for employees to de-stress, meditate or practice yoga, and add lounge chairs to the space for relaxation. 
7. Video conferencing
For remote meetings, a lounge chair can provide a comfortable and relaxed setting that can help employees to be more engaged and productive. 
8. Outdoor workspace
If your office has an outdoor space, consider using lounge chairs as an outdoor workspace, allowing employees to enjoy the fresh air while they work. 
9. Private Office
If you have a private office, consider adding a lounge chair as an alternative seating option for yourself or your guests. 
10. Phone booth
Set up a phone booth for employees to take private calls and add a comfortable lounge chair to make the space more inviting and comfortable. 
How to Make Your Lounge Chair 
Your lounge chair is a valuable investment, and it's essential to maintain it properly to ensure it lasts for years to come. Here are five solid ways to maintain your lounge chair: 
1. Clean it regularly.
Use a soft cloth and warm water to wipe your lounge chair. Keep the material protected from damage by avoiding harsh chemicals and abrasive cleaners. Use a specialised leather cleaner to remove stains if you have a leather lounge chair.
2. Protect it from the sun.
Direct sunlight can cause fading and discolouration of your lounge chair's fabric or leather. Keep it away from windows or invest in UV-resistant covers if you use it outdoors. 
3. Rotate the cushions.
To prevent sagging or uneven wear, rotate the cushions on your lounge chair regularly, this will distribute the weight evenly and help the cushions maintain their shape.
4. Use coasters.
If you plan to use your lounge chair for eating or drinking, use coasters to prevent spills and stains, and this will protect the material from damage and make cleaning easier. 
5. Store it properly.
If you don't use your lounge chair for an extended period, store it properly to prevent damage. Cover it with a dust cover or keep it in a dry, climate-controlled environment to avoid moisture and mildew from building up. 
Ready to Find the Perfect Lounge Chair in Singapore?  
If you're looking for a lounge chair that combines style and comfort, look at our selection at VCUS! You can browse our website to view our other furniture collections, including office chairs in Singapore, outdoor lounge chairs, armchairs in Singapore, and even luxury furniture in Singapore. Shop now and experience the ultimate comfort and relaxation with the help of VCUS.