One may not think much about office chairs. But if you or your employees had already spent most of the time sitting on uncomfortable ones, it only makes sense to invest in a comfortable chair and not compromise its quality. After all, chairs can impact our health in more ways than one. 
In this blog, let us guide you through choosing the right comfort chair for your Singapore office. We listed some of the significant things to consider when getting one, as well as the importance of having comfy furniture for your workplace.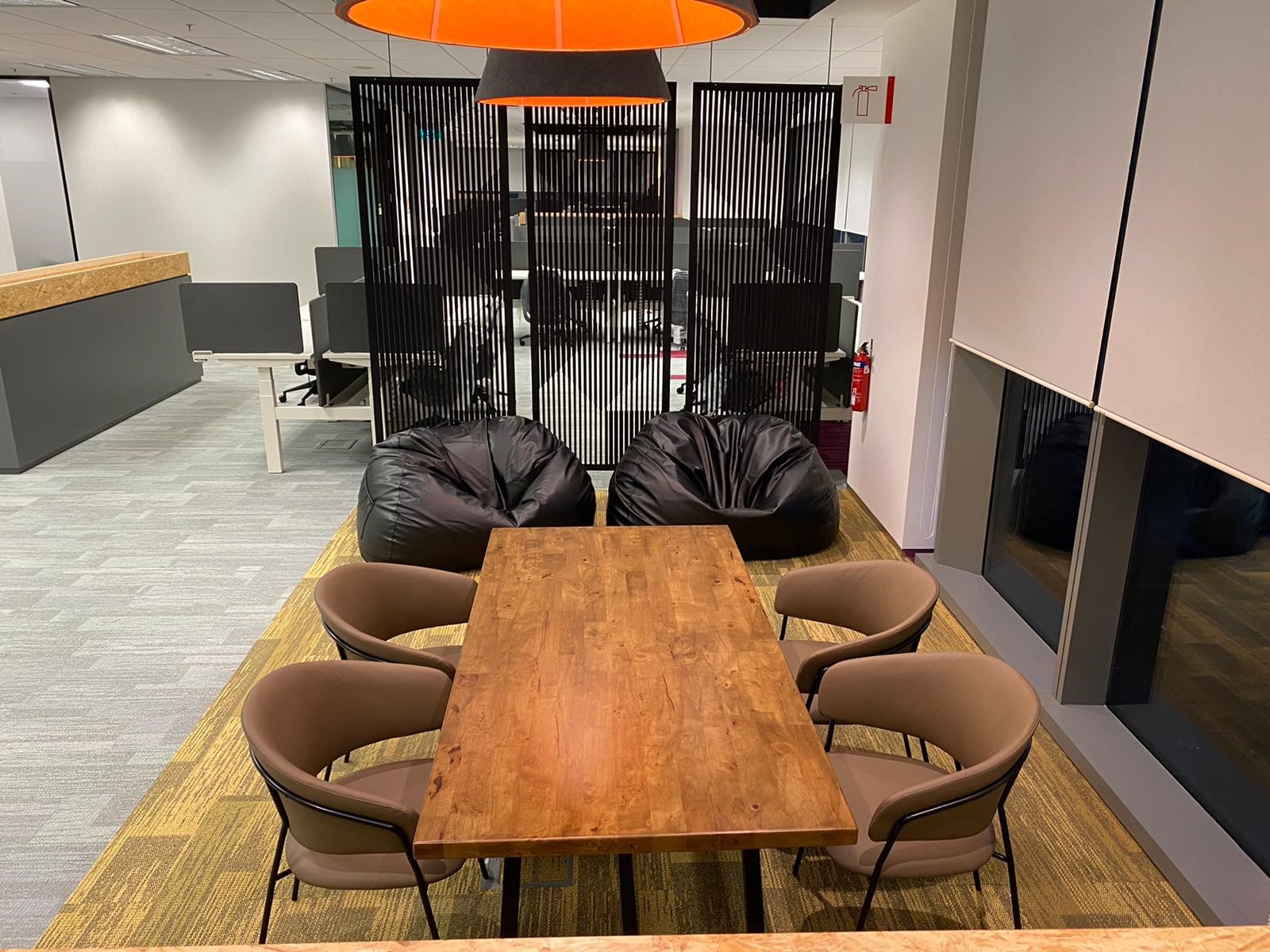 What to Consider: Choosing a Comfort Chair in Singapore 
Below are some of the features and things you should look into when selecting an office comfort chair in Singapore that could make or break the comfort experience of its users.
1. Proper Back Support
You should never fail to consider the degree to which the chair supports your back.  
One of the things you should look into is the Lumbar region or the lower back curve, and ensure that it is noticeable, while the rest of the back should have at least a slight angle. 
And since everyone has different levels of back support needs, try your best to find the sweet spot in the middle where most can experience comfort or at least prop up support pillows with ease.
2. Optimal Chair Height
It's important to consider the height of your workstation when getting an office chair. 
You should be familiar with the height of your desk or get an office chair that can be adjusted through a gas lift. However, if you already have your eye on a set of office chairs that does not have the option for a gas lift, you can add castors to somehow add additional height, albeit for a few inches only.
3. Fully Adjustable Parts
Chair adjustments such as those for seat height and depth are all essential for sitting in comfort. Other parts should be adjustable, including the forward tilt, armrest, headrests, and lumbar support. 
The materials used in office chairs should encourage proper spinal alignment while ensuring comfort for users who usually sit in various sitting postures throughout the day.
4. Arm Support
Nowadays, many office chair options can provide ample arm support without compromising their aesthetically pleasing qualities. 
There are office chairs where you can rest your arms most comfortably at a height of 15 to 23 centimetres. At this height, you can easily push it underneath desks with ease and keep a general work area that is neat and organised since armrests are no longer getting in the way.  
What Makes Up a Comfy Furniture 
The idea of "comfortable" in relation to any furniture, but especially a chair, may seem strange at first. Still, you spend more time sitting than doing anything else, especially at work. And suppose you're already experiencing back discomfort or other issues due to your office chair. In that case, you will soon realise it would've been better if you invested in comfortable and ergonomic ones right from the outset. 
For an office chair to be comfortable, it should help them go through the day with minimal complaints about their backs being in pain and without affecting their mood and output while doing their office tasks. 
As much as possible, secure a set of office chairs that would suit most body types and preferences. By encouraging proper spinal alignment, these chairs may help reduce the risk of ailments like herniated discs and other back problems that often result from prolonged sitting. 
How to Make Any Office Chair Comfortable 
If getting a new set of office furniture is not yet in your budget, there are still means and ways you can make your current office chairs comfortable. It's a guarantee that users who care about their working conditions will approve all of these additions. 
First, if you cannot adjust the height of an office chair, you can purchase seat wedges. Next is that you can match any height and weight by changing a chair's gas shock cylinder. The discs in your back will thank you for upgrading to a new shock cylinder since it can give your seat the extra bounce it needs. 
Get Comfy Furniture in Singapore from VCUS! 
By now, you should already know what to look for if you're already on the market for a new set of office comfort chairs in Singapore. And where else can you get these than with VCUS' comfort chairs? Here at VCUS, you can find office chairs and training chairs with the right mix of style and durability. 
Be sure to contact us at +65 6746 3302 or fill out the contact form on our website now to get your hands on our high-quality comfy furniture for your office in Singapore.