Anything that you buy customized costs more than the option you pick from a shelf. Getting bespoke furniture for your home is the most effective way to add a unique and personalized touch to your home interior. It is always good to order customized furniture, including wardrobes, couches, beds, dining tables, and even designer armchairs. Customized furniture brings your distinct interior décor taste into your home. Also, it helps you to escape scouring the furniture markets for your ideal pieces of home furnishing.
To compliment your home interior, artistic sense, and vision, buying custom items such as a designer armchair Singapore can be a little bit challenging, mostly when you have never done this before. Here are a few things to guide you in the right way to buy customized furniture of your choice!
What to consider before getting a customized furniture design?
When you decide to choose between ready-made vs. custom-made furniture, there are few things you must keep in mind. Just like when you select a designer armchair Singapore, you are allowed to choose the quality of wood and the color that the chair
Material matters:
Custom furniture design allows you a lot of flexibility in the choice of fabrics, comfort, and longevity and improves the ready-made mane choices. For example, suppose you want a designer armchair in Singapore. In that case, you can also choose the quality of the wood that the cabinet is made of. You can also paint that best suits your interior and any of the fittings and fixtures you would like the carpenter to use.
The same preference extends to all furniture. Suppose you want to customize a sofa set instead. In that case, you will make choices not only about how many people it will be and how large or deep it will be – but also about the fabric used as upholstery. From the toughness of leather to the luxurious feel of silk, several fabric choices are available as furniture is specially made for people who want to use it.
Custom Size:
If you have huge rooms or very cramped spaces, ready-made furnishings are not the right match for your area because of their fixed size. This is why you need to go for customized furniture to build a piece of furniture that is neither too big nor too small for your room and fits in just the right way.
It is also essential to measure the dimensions of the space before ordering custom furniture designs. Get the room's perfect size, choose an appropriate size for a bed or a designer armchair Singapore or wardrobe for a specific space.
Color & Fabric:
Before considering the fabric, it is advised to start looking for the color you want. It is particularly relevant if you order any free swatches from furniture stores. The choice of colors gives you a basic understanding of what you are trying to do. In this way, you get rid of finding so many patterns to pick from. It is best to decide on cloth versus suede or solid versus practice before making any selection—all these pre-made decisions bound you not to change your mind once you have seen something different.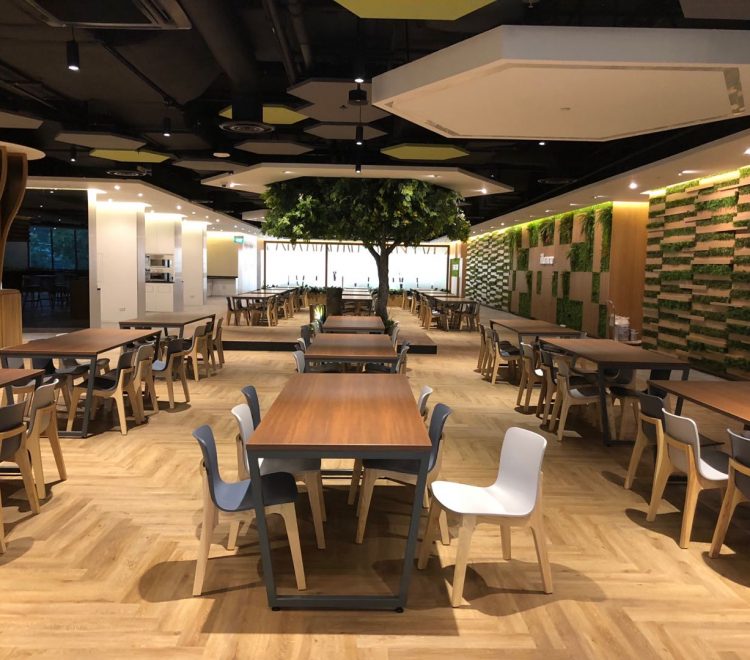 Style counts a lot:
Most custom-designed furniture pieces are made of wood frames. You might be able to choose the structure or style you like from the available catalog to adjust it to your preferences rather than create a design from scratch. This choice of customizing existing furniture designs will depend on your furniture manufacturer portfolio.
You might have to put your vision on paper first to make them understand what you want to do for your home decor. You can still select furniture that complements the theme of home and space as a whole. If you enjoy minimalist interiors, go for elegant and bold pieces where less is better, and one piece of furniture serves various roles. If you choose a traditional sofa, choose prints that reflect the room's color scheme and add to its appeal as soon as the couch moves to the room.
Price:
Customizing furniture involves paying a higher price for the construction process instead of merely buying a fridge, a closet, or a couch from the market. However, if you have a specific vision of how your space needs to cater to you and your guests, go for customized furniture and order as appropriate. You have to pay extra for furniture made for you or compromise on your needs. It depends on your financial status whether you can spend extra for customized furniture or sacrifice on your needs just a little bit to get a comparative table at a cheaper cost – for about the same volume.
Usage:
Custom furniture design has one significant benefit. The furniture suits your desires until it is built as per your preferences and therefore matches your interior as it was made for it and offers optimal furniture use. For example, you might like a queen size bed but find it too short or too wide for your space. Customized orders can fix that quickly.
Conclusion:
Custom-designed furniture gives you the satisfaction that your furniture offers a place for all your storage needs while at the same time being authentically aligned with the style of your room in terms of style, color, materials, and design.
Don't forget, though, that not every piece of furniture needs to be personalized. Often a price comparison will reveal a great deal of difference when it comes to ready-made versus custom-made furniture, and you will need to decide what you value most.