Buying furniture for your business is not easy. Different businesses need different items of furniture. A café and a clinic cannot use the same types of furniture. You must first know what items will be required for your business. If you are new to the business, it is best to check with someone who is already in the business. You could ask your designer friends or visit one of the places to find out what they are using. Having the most suitable items in the office helps in making your work more productive. Unless you have the right kind of chairs in your salon, your employees will not be able to work properly.
The other thing to take care of when buying commercial furniture is aesthetics. A commercial establishment needs to maintain their appearances well. Furniture is the most prominent element in any interior and if they must go with the color and style of the room. The first thing that people see when they enter the office is the furniture and they must be of good taste to give visitors a good impression. They must also be arranged well to give an appearance of spaciousness to the office. Congested offices don't create the best impression.
Buy Furniture That Matches Your Working Style
Even offices transacting businesses of a similar nature can have different working styles and cultures. This will depend on the people who work there. A company that is predominantly staffed with older people will have a different atmosphere from one where more youngsters work. Your selection of furniture must also match the style of working. Youngsters of today don't like to be tied to chairs and tables for the whole day. They will like freedom in working. Providing them tables, where they can stand and work, will be a good way to make them comfortable. You can also opt for a couple of comfortable lounge chairs for them to relax. When they work in the way they like, you can expect a better contribution. Your choice of commercial furniture in Singapore must be based on such considerations.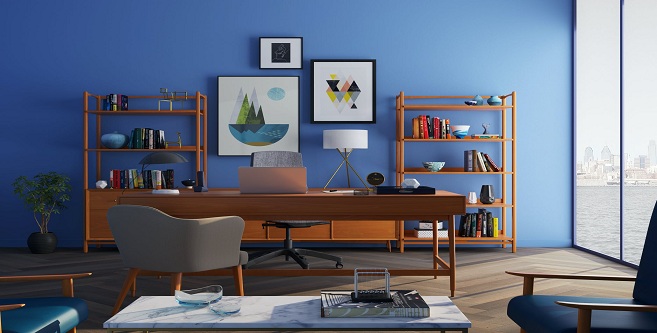 The other thing you must check is about the collaboration between employees that will be needed as part of their work. You must ensure that your furniture allows for collaboration between workers. You can get workstations that will facilitate two or more people to sit together and work while each one has privacy when needed. Apart from the furniture for your employees, the other important pieces will be those placed in the reception area. This is where your guests and customers will be spending their time while waiting for you. You must make sure that the furniture you place in this area must be of the best quality and should reflect the image of the company. The pantry area in Singapore is another piece of furniture that helps to reflect your personality and company image.
What to Look For When Buying Office Chairs
Buying office chairs should be done with maximum care. Your employees spend the majority of their time on these chairs and they must provide the best comfort for your employees. Wrong seating can end in their suffering from back and neck pain. Many types of ergonomically built chairs are available in the market. It is best to choose what will be most ideal for your employees. You can also buy one that will fit your budget. These chairs come in different price ranges. You may need to buy several types of chairs if your employees have different working styles. There must be those who spend most of their time at their desks. They will need the most comfortable office chairs in Singapore that will provide support for the back and arms. One with a headrest is good for them to relax once in a while.
For those who like a flexible style of working you may prefer the small stool-like chairs that can be used even on a standing desk. These chairs are also easy to move to any place. Space will not be a problem for placing these chairs. The other thing to look at when you buy these chairs is maintenance. Office chairs should be easy to maintain because they can become dirty very fast. Your employees will not have the time to clean them. Buying chairs with leather is easy to clean if there are any spills. But fabric seats are better for the hot climate of Singapore. in the same way chairs with mesh back are better for breathability in hot climates. Such chairs are also easy to keep clean. Chairs are a personal choice. If your employees are too particular, you can get them to try a few models that will fall within your budget.